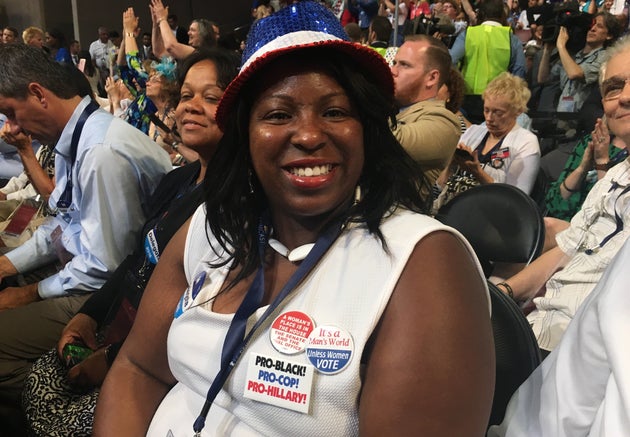 HUFFINGTON POST
Rogette N. Harris, a Hillary Clinton delegate from Pennsylvania, wears a pin that reads, "Pro-Black, Pro-Cop, Pro-Hillary" while sitting on the floor of the Democratic National Convention in Philadelphia. Criminal justice reform is one of her top issues as a voter.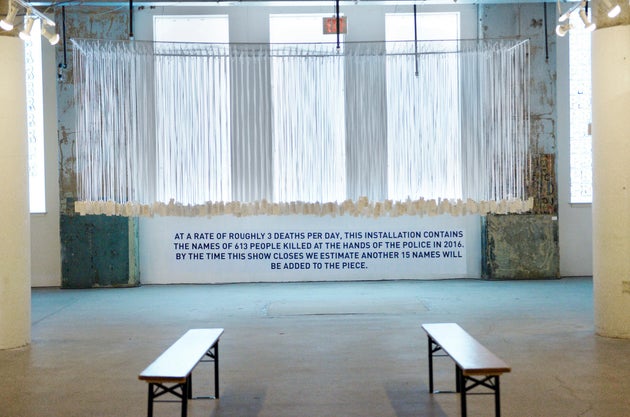 TRUTH TO POWER
One of the installations at the Truth to Power art exhibit put on by Rock the Vote and #cut50 in Philly. On each tag is the name of a person who has been killed by police this year.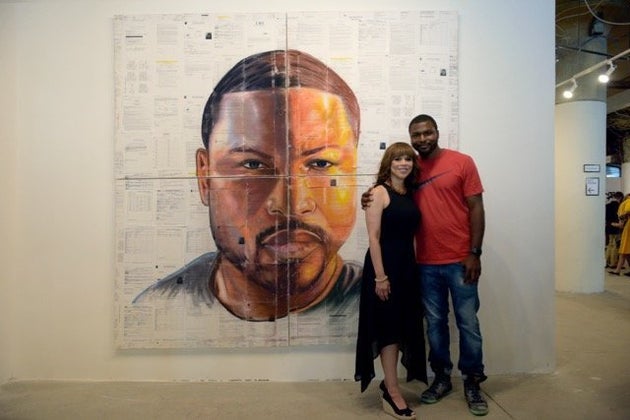 TRUTH TO POWER
Russell Craig, who was in and out of the system for 12 years, stands beside actress Rosie Perez in front of his artwork displayed in Philadelphia during the Democratic National Convention.